Finding a Good DUI Lawyer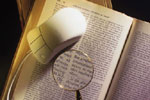 There are many lawyers who are unskilled, unprincipled, and/or inexperienced. For this reason, locating and retaining a good DUI defense attorney can be a strenuous task. However, the task of choosing a good DUI attorney or lawyer can be much easier if you keep in mind a few key points:
Are there guarantees of the outcome of a case made by the lawyer? In any DUI case, the results are completely uncertain; an upstanding attorney would never make a guarantee.
Is the lawyer able to access blood and breath analysis and technical expert witnesses in police procedures? Will he/she have blood samples reanalyzed by a lab?
Are all fees detailed in a written contract? Are "extras" such as expert testimony, blood reanalysis, subpoena costs, trial, and DMV license hearing included in the total? And is the fee only the retainer fee, or is that included in the total?
A family physician who attempts brain surgery, bi-pass surgery, and cancer research could easily be compared to a lawyer who covers civil cases, criminal cases, as well as DUI defense cases. An article on drunk driving specialization, printed in the "American Bar Association Journal," explains that the field of DUI defense is extremely technical and specific. Does the lawyer deal with drunk driving cases exclusively? If this is not the case then how many of the attorney's total caseload pertain to DWI situations?
Has there been any negative feedback on the attorney through the State Bar?
Did the attorney earn his law degree from a prestigious school? Is the attorney Board-certified by the National College for DUI Defense? And, is he/she a member of this college?
How did Martindale-Hubbell International Directory of Attorneys rate the lawyer? Keep in mind that the top score for ethics and ability is "A-V".
There appear to be only three law firms in California which both specialize in drunk driving defense exclusively and are "A-V" rated ("very good to preeminent") by the Martindale-Hubbell International Directory of Attorneys. Two of these firms are headed by former Deans of the National College for DUI Defense and, under the auspices of the American Bar Association, are both Board-certified by that prestigious organization. One of these has offices in Orange County (Irvine):
Law Offices of Taylor & Taylor: Orange County DUI Attorneys
A prominent 4-attorney law firm which has specialized in DUI defense since 1979, with offices in Irvine, Huntington Beach, Rancho Cucamonga, and Orange. A former prosecutor, Fulbright professor of law and dean of the National College for DUI Defense, Lawrence Taylor is the author of the leading DUI defense books Drunk Driving Defense, 7th edition and California Drunk Driving Defense, 4th edition. The firm is listed in the Bar Register of Preeminent Lawyers and is apparently unique in having its own technical support staff of law enforcement, DMV and blood/breath alcohol experts.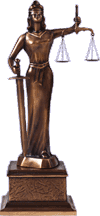 The following websites offer further information for finding DUI attorneys in Orange County as well as across the country:
College of DUI Defense
National organization of attorneys specializing in drunk driving defense.
California Drunk Driving Law Guide
Statewide legal resources including recommendations of DUI defense lawyers.
Orange County DUI Lawyers
Directory of websites about Orange County drunk driving matters, including DUI attorneys.