County Courts, Prosecutors & Police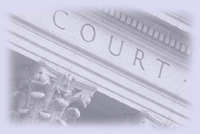 Citizens charged with drunk driving are often understandably confused when confronted with the criminal justice system. The following resources will help answer many questions such as when and where to appear in court, where to get a copy of the police report, how to contact the prosecutor's office, or where and how to pay a fine.
Orange County Superior Courts
Addresses, phone numbers and directions/maps for all Orange County courts. Court locations, jurisdiction by city, how to appear in court, failure to appear, payment of fines, getting copies of criminal records, etc.
Orange County Public Defender's Office
Information and office locations and telephone numbers for those unable to afford criminal legal representation.
Orange County District Attorney
Includes an introduction to the criminal justice system, an "anatomy of a prosecution" and office locations with phone numbers and directions/maps. Prosecutes all felonies within Orange County and all misdemeanor offense except those within the City of Anaheim.
Anaheim City Attorney
Prosecutes all misdmeanors committed within the City of Anaheim.
California Highway Patrol
Locations of offices statewide.
Orange County California Government Web Site
Official Web site for the government of Orange County, California
Legal Aid Society of Orange County, CA
Provides free, civil legal services to low-income persons and seniors who live in Orange County, California and southeast Los Angeles County.


City Government for Orange County




Orange County Superior Courts Locations

Harbor Justice Center (Note: Harbor Justice Center-Laguna Hills Facility closed effective July 1, 2013)



City Website


Police or Sheriff's Department